The 2023 Mazda CX-50 in Annapolis MD
---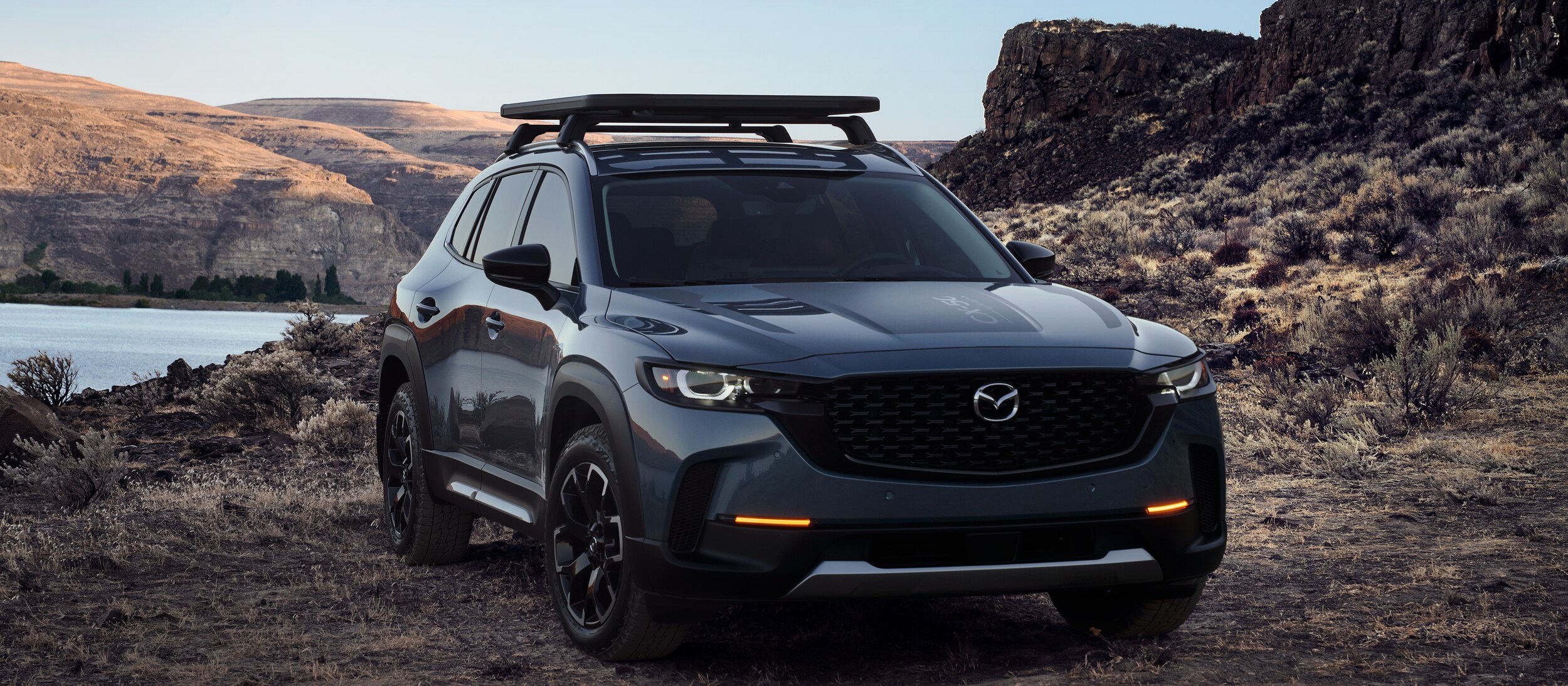 Coming Soon to an Annapolis Dealership Near You: The 2023 Mazda MX-50
Driver near the Annapolis area will soon be able to enjoy a brand-new crossover from Mazda: introducing the 2023 Mazda CX-50. Then Mazda CX-50 comes built with adventure in mind, complete with the latest AWD technology Mazda has to offer, along with a high ground clearance and excellent towing capabilities. As a Mazda, the CX-50 is expertly crafted with high-quality interior materials providing a luxurious experience everywhere you go! You will soon be able to purchase or lease the 2023 CX-50 at Fitzgerald Mazda of Annapolis. Contact our sales team to learn more!
Fitzgerald Mazda of Annapolis is conveniently located on West St, less than 45 minutes outside of Washington DC.
Off-Road Performance
The all-new CX-50 will prove a great choice both on the city streets and on the off-road trails. Unlike many competing crossovers, this SUV will come fully standard with i-ACTIV® AWD on all its trim levels. The latest version of this AWD system utilizes feedback from the wheels, tires, engine, and a host of other systems to deliver on-demand traction control when the roads get rough.
The 2023 CX-50 will also feature Mazda Intelligent Drive Select (Mi-Drive), with settings for enhancing traction for off-roading as well as a sport mode to help you crank up the fun when commuting in Baltimore.
Like other Mazda crossovers, including the CX-5, the CX-50 will feature an entry-level engine along with an available Dynamic Pressure turbo performance. Turbo CX-50 models will add an extra setting to the Mi-Drive to enhance towing capabilities, allowing you to tow small campers and trailers. Future CX-50 models will offer electrified hybrid powertrains for added fuel economy.
A Luxurious and Sporty Design
The all-new CX-50 strikes a unique blend of taste and toughness with its design. This SUV features a wide stance and a high ground clearance to help guide you safely across adverse terrain near Pasadena, MD. The CX-50 will be one of the first Mazda models to introduce a brand-new panoramic moonroof design, allowing your back seat passengers to gaze upon the night sky as you drive home. The all-new CX-50 will come available in a variety of fun and tasteful colors including Zircon Sand paint and terracotta interior fabric.
A Versatile Interior
Whether you're going rock climbing or taking snowboards up to your favorite mountain, the CX-50's interior will have the flexibility you need for any endeavor. This SUV will feature high-strength roof rails, which can support kayaks, storage compartments, and smaller rooftop tents for overnight camping. This SUV also features a longer cargo compartment, even before you fold in the rear seats, giving you plenty of flexibility and storage for all the gear you bring with you!
When will the Mazda CX-50 be Available to Purchase?
The 2023 Mazda CX-50 is expected to arrive at Fitzgerald Mazda of Annapolis by Spring of 2022. In the meantime, shoppers can contact our sales team to receive exclusive updates on this new crossover as they come out. If you like, we can keep you in the loop any time an announcement is made on this new SUV so you can make an informed decision about buying one.
When the time comes, if the CX-50 sounds like the right choice for you, our sales team will tell you how to place a custom pre-order. You can reserve a new Mazda SUV like this one when the release date gets closer and have it waiting for you at our dealership.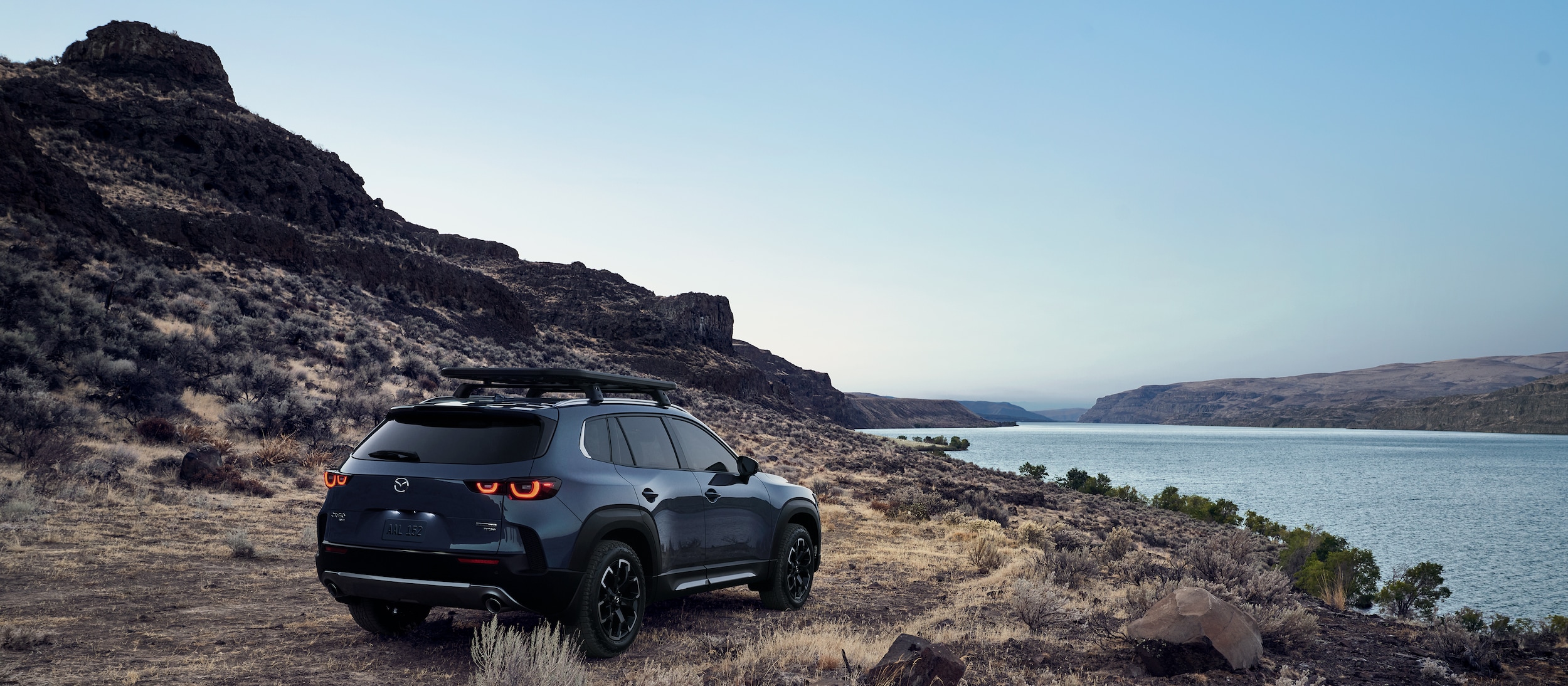 Contact Fitzgerald Mazda of Annapolis Today
We invite you to contact our sales team online or giving us a call at Fitzgerald Mazda of Annapolis. Learn more about the 2023 Mazda CX-50 SUV from one of our knowledgeable sales representatives and find out when you can pre-order yours. Our dealership is conveniently just an half-hour outside of Laurel, MD and we look forward to working with you!