Experience Our Customer-Centered Philosophy!
Here at Fitzgerald Mazda of Annapolis, we strive for nothing short of excellence when it comes to delivering top-notch customer service. That's why we developed the FitzWay philosophy.
What is the FitzWay? It's our business philosophy that we've cultivated over time by listening to our customers and taking action to improve and grow our dealership. This philosophy is based on treating our customers with honesty and respect, dealing in good faith, and always providing attentive customer service.
This philosophy acts as a guideline and helps shape the way in which we interact with our community members from the way we handle phone calls to how we set up showroom visits and more. We work hard to provide the best possible dealership experience for you, and this is what sets us apart from other dealerships.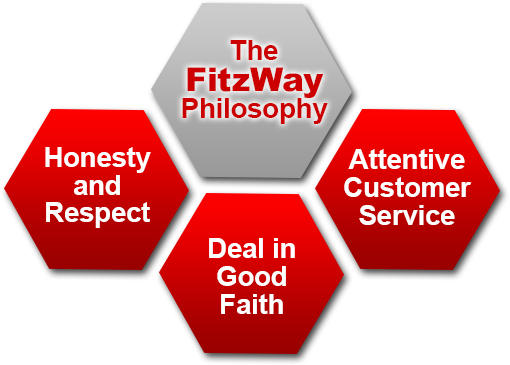 ---